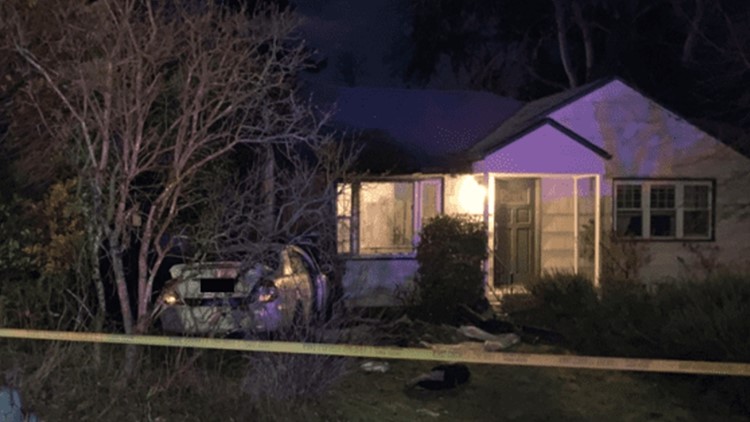 SEATTLE — A kidnapping victim escaped from the trunk of his own car after police said the suspects crashed into a home in Seattle's Ravenna neighborhood on Thursday morning.
The Seattle Police Department said officers found a vehicle on fire just after 5 a.m. after it slammed into a home in the 7200 block of 27th Avenue NE. Witnesses told police a man climbed out of the fiery vehicle after the collision.
The 63-year-old male victim reported he was assaulted by several suspects, bound and placed in the trunk of his own vehicle.
The Seattle Fire Department extinguished the fire and treated the victim for non-life-threatening injuries. Police said the victim was taken to Harborview Medical Center.
Investigators questioned an 18-year-old male suspect who matched the description of a possible suspect, but he was released. The other suspects have not been found, police said.
Detectives are investigating the incident. The police asked the public to call the Violent Crimes Tip Line at 206-233-5000 with any information.
This is a developing story. Check back for updates.