The newly elected conservative board of a California school district approved a proposal to spend $15,000 in taxpayer money for sessions with an anti-critical race theory (CRT) consultant.
The Temecula Valley Unified School District (TVUSD) is allocating taxpayer dollars for the program after the district banned the teaching of CRT in its classrooms in December.
The measure was approved by a 3-2 vote by School Board on March 13. New conservative TVUSD governing board members Dr. Joseph Wayne Komorowski, Jennifer Wiersma and Danny Gonzalez voted in favor of approving the resolution. School board members Allison Barkley and Steven Schwartz voted against it.
Gonzalez proposed a contract with an anti-CRT consultant and an after-school TVUSD board workshop to focus on CRT. Christopher Arend, former Paso Robles school board president, will also serve on a six-member panel at the workshop to be held at James L. Day Middle School.
Caliph. Parents slam 'divisive' ethnic studies curriculum: 'Teaching them to hate people'
Other workshop panelists are reportedly In disagreement with CRT and blasted the school. The criteria for how the panellists were selected is not clear.
Arend was hired to hold "discussion groups" covering the history of critical race theory and walk teachers through that resolution to discuss banning TVUSD's framework in December. Arendt, an outspoken critic of the CRT, said she served as a school board member of the Paso Robles Joint Unified School District from 2018-2022 and as chairwoman in her last two years.
The school district's CRT ban was based on a 2021 resolution passed in the Paso Robles Joint Unified School District, where Arend previously worked. In addition, Arend has written a manuscript for a new book titled "Critical Race Theory Scams," which he "hopes to get published."
Barclay and Schwartz school board members pushed against Arendt's hiring.
"He's not an expert, he's not an expert on the CRT. Because he's a lawyer, and he's studied it, it doesn't give him a degree in history or ethnic studies or anything that deals with critical race theory," said Area 5 board of trustees member Schwartz, noting Arend's lack of teaching credentials.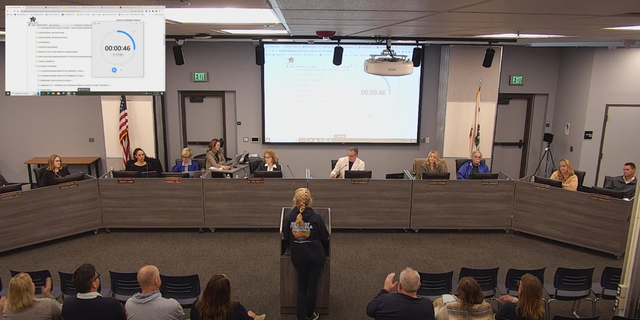 Schwartz also said that the money being used for the rent should be allocated towards other expenses such as high school field trips or graduation expenses.
After Schwartz questioned Arendt's qualifications to lecture about critical race theory, Area 3 Board of Trustees Jennifer Wiersma asked Arendt to clarify her "expertise" on the Education Code.
"It has been a subject that interested me for a very long time. It goes hand in hand with studying law. When you study law, you learn about one of the main principles of equal protection under the law. study," Arendt told the board.
The program is reported to consist of six sessions that will each last two hours, involve 13 people per session including staff and administrators, and take place during the school day. This will cost TVUSD at least $15,000. Arend wants community members to get involved, too.
"I don't think we need to spend 15,000 on a gentleman who thinks the CRT is a disgusting racist ideology," Schwartz said after Arend's remarks.
Wiersma supported Arend's hiring, noting that TVUSD previously spent "thousands" of dollars on diversity, equity, inclusion and other training.
"My point is that I have looked at our track record in terms of what we have done for training. Things that are important to us. They come from different areas and so, it is not out of the ordinary," Wiersma said. , "I think as important as this discussion is on a global, state and national level, it's important to have someone who can come to the table and advocate, but also pull people from that point to the discussion, I hope." something will happen talk about where the resolution might need to go with the workshop that's completely different you're going to have five different experts who don't vote the same, they're not the same look, and they don't have the same background."
Members of the audience heckled Wiersma when he made his remarks.
Alabama doctors, parents of transgender kids sue to stop law banning cross-sex hormones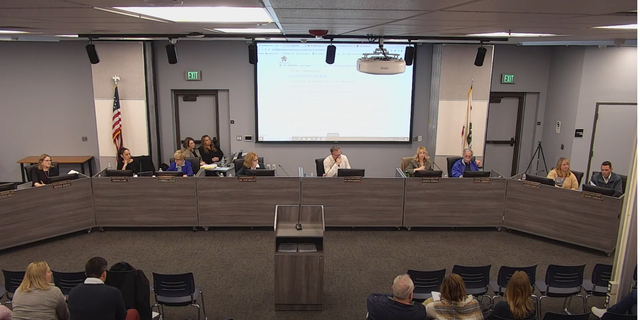 Several speakers criticized the idea of ​​appointing Arend as an anti-CRT consultant.
Utah bill bans gender-confirmation surgery for minors
One of the speakers teaching a robotics class played an audio clip of Arendt claiming he would teach CRTs for gas money.
"He said he'd do it for the gas money. That $15,000 is a lot of gas money. In my opinion, hiring Christopher Arend or really any CRT panel should be a no-go. CRT TVSD in is a non-issue and for the record, I resent the time, money and resources being spent on this non-issue. We at TVSD should be focusing on our students and our educational programs," she said.
She said she sent ideas to one of the board members on how the $15,000 could be spent, including her robotics class.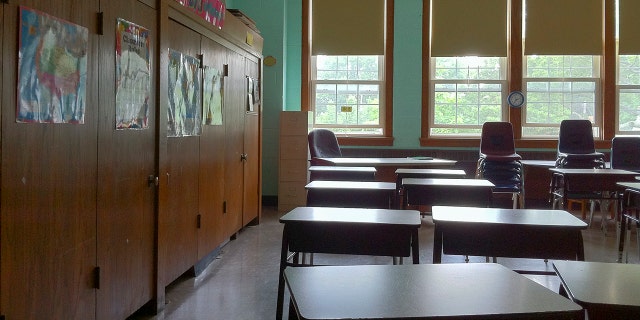 Another speaker said that local school boards have been drafted to implement the curriculum in accordance with state law.
"The state has content standards and frameworks. The state of California created our curriculum. teachers should teach That," she said. "So we have to make sure that the CRT resolution that you passed doesn't stop teachers from doing the job that they should be doing. We need to teach about racism in our society."
Click here to get the Fox News app
TVUSD did not immediately respond to Fox News Digital's request for comment.
The school district serves roughly 28,468 students and has 5 trustee regions and board members who serve 4-year terms.